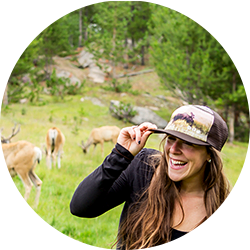 Lindsay Caskenette
Manager of Visitor Services
Lindsay joined the Wildlife Preserve team March 2014. Originally from Ontario, she came to the Yukon in search of new adventures and new career challenges. Lindsay holds a degree in Environmental Studies with honours from Wilfrid Laurier University and brings with her a strong passion to share what nature, animals and the environment can teach us.
Maria Hallock
Veterinarian
Dr. Maria Hallock was born in Russia where she volunteered at the local zoo as a child. In 1995 she graduated as Doctor of Veterinary Medicine with honours from the University of Novosibirsk in Russia. Maria gained veterinary experience while working in zoos in Russia, Switzerland and Austria, before joining the Preserve team in 2001. Maria is devoted to animal care and brings extensive captive animal experience to her position. She is an invaluable member of the Yukon Wildlife Preserve team.
Jake Paleczny
Executive Director
Jake Paleczny is passionate about interpretation and education. He gained his interpretative expertise from a decade of work in Ontario's provincial parks in addition to a Masters in Museum Studies from the University of Toronto. His interests also extend into the artistic realm, with a Bachelor of Music from the University of Western Ontario and extensive experience in galleries and museums.
Julie Kerr
Visitor Services Coordinator
Julie is a Registered Veterinary Technologist, living and working in Whitehorse since 2012. She joined the team in May 2018. She is passionate about wildlife, nature and living in a conscious manner with both. Her free time is spent outdoors observing wild animals and ecosystems; her connection to the natural world around her brings great joy – joy she loves to share with anyone interested. Honestly? Work and life blend rather seamlessly.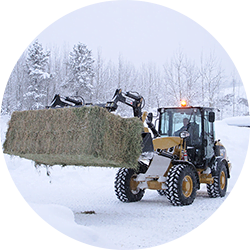 Randy Hallock
Manager of Outdoor Operations
Randy Hallock was raised in a small farming community in Alberta, where he gathered the experience that makes him so valuable to the preserve. Our longest serving staff member, he answered the call of the preserve 25 years ago. Since then, he has been dedicated to the smooth operation of the Preserve and the well-being of the animals that call it home. Randy's long term experience and dedication make him the backbone of the Preserve's operations.