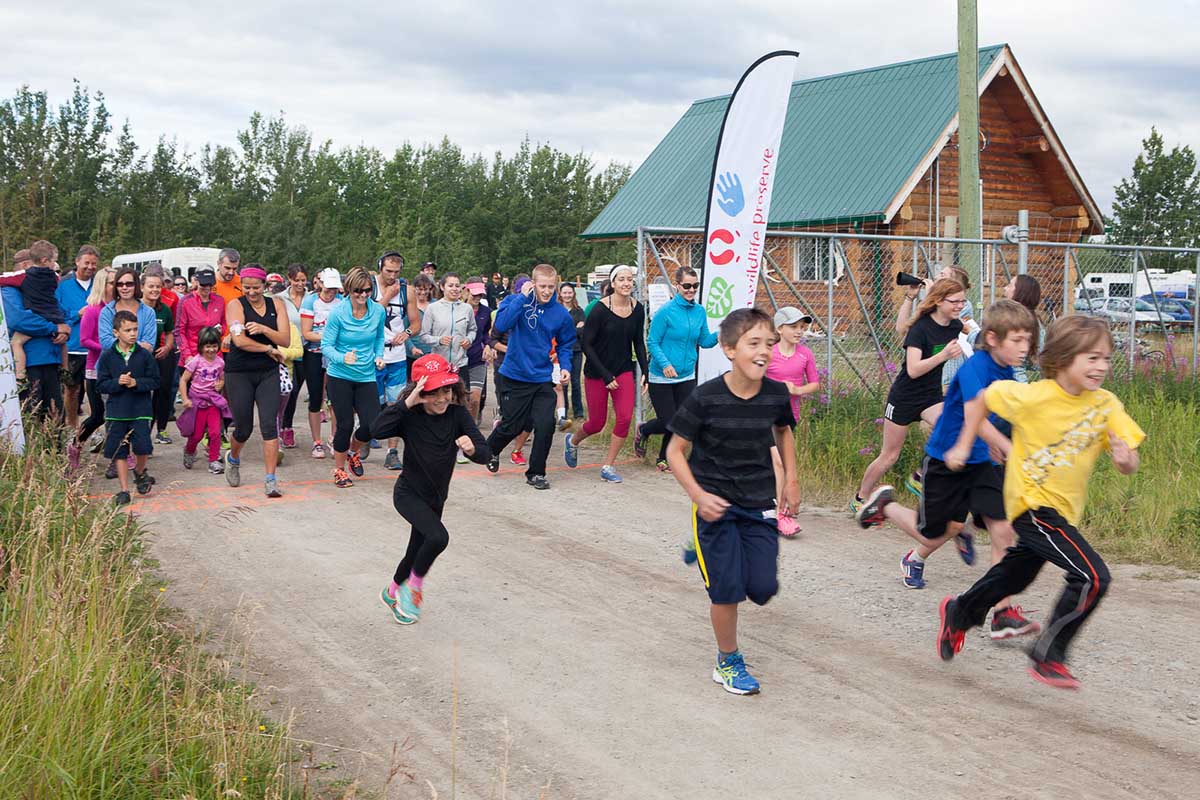 Upcoming Events
There are lots of extra-special opportunities to engage with Yukon's wildlife at the Preserve! Regular admission applies unless otherwise noted.
Run Wild – 11th Annual fundraiser for Wildlife Rehabilitation
Monday August 15th 10:00am
Run Wild - Event Details
It's back! Get ready to run/walk for wildlife!
All proceeds go towards helping injured and orphaned animals get a second chance at life – be a part of their story.
This year, monies raised will play a very important part in caring for Yukon's wildlife in need.
Run Wild is a 5 km run or walk around our scenic loop, bring your family, bring your friends or come and make some new ones as you help to raise money to continue the care of Yukon's wildlife.
Important things to know:
Online, pre-registration is required – scroll down 👇
Registration is open and remains open up to, race day, August 15th, at 8am.
Race starts at 10:00am
Registration Check-in 45 minutes prior to race start time.
Tickets can be purchased online. Be sure to select the August 15th date option for the ticket options to be available.
Adults $30
Youth $15
Children under 3 are free. All humans must register!
Donations are always welcomed.
Participants will receive:
Race bib (to keep – thanks to Arctic Star Printing);
1 YWP postcard;
15% discount on retail merch at the YWP Little Gift Shop – Valid only on August 15th. (P.s. Christmas is only 20 weeks away);
Gift Certificate to Coast Mountain Sports Experts;
Bib draw for a WILD prize package!
We welcome you to share your enthusiasm for this event and its fundraising goal with your friends and family. Encourage them to support your run, ultimately supporting and giving Yukon's wildlife a second chance at life!
Help Keep Yukon Wild at Heart
Sunday October 30th – Trick or Treat! Animals Celebrate Halloween Too!
TBA Exact Date April 7-10th weekend 2023 Easter EggStravaganza Scavenger Hunt
Yukon Wildlife Preserve
Box 20191
Whitehorse, Yukon
Y1A 7A2