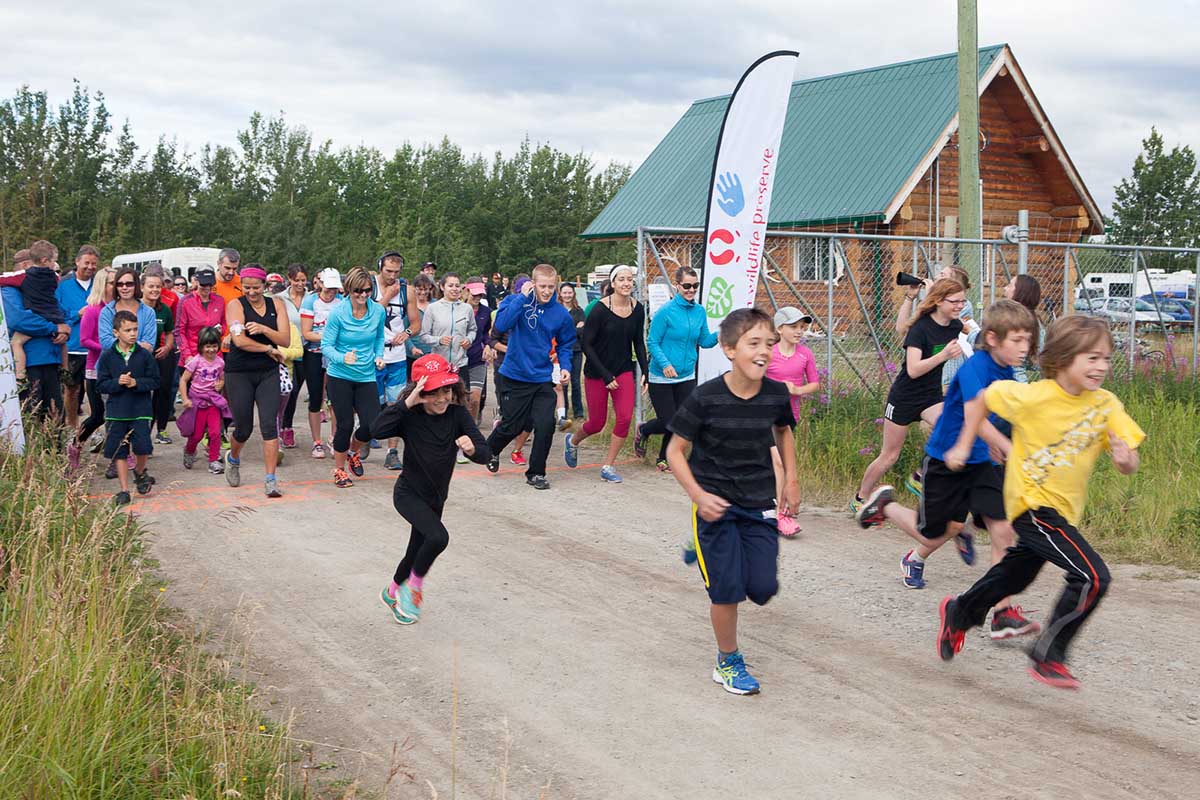 Upcoming Events
There are lots of extra-special opportunities to engage with Yukon's wildlife at the Preserve! Regular admission applies unless otherwise noted.
Saturday October 30th  – Wild Trick or Treat – Animals celebrate halloween too!
Scavenger hunt, bonfire, pumpkin enrichment scheduled feedings.
Halloween Event Details
The animals want to celebrate Halloween too! Come dressed in your best and join some Halloween fun.
Our 𝗪𝗶𝗹𝗱𝗹𝘆 𝘁𝗿𝗶𝗰𝗸𝘆 𝗦𝗰𝗮𝘃𝗲𝗻𝗴𝗲𝗿 𝗛𝘂𝗻𝘁 will lead you to a treat. So follow the clues if you dare!
𝗦𝗽𝗲𝗰𝗶𝗮𝗹 𝗮𝗻𝗶𝗺𝗮𝗹 𝗳𝗲𝗲𝗱𝗶𝗻𝗴𝘀 𝗮𝘁 𝘁𝗵𝗲 𝗖𝗮𝗿𝗻𝗶𝘃𝗼𝗿𝗲 𝗖𝗼𝗿𝗻𝗲𝗿:
🐾Lynx at 12pm
🐾Arctic foxes at 2pm
🐾Red foxes at 4pm
Please be prepared to walk allowing about 45 minutes to get to the Carnivore Corner from the front entrance. Partaking in the scavenger hunt, plan longer.
Please note general shuttles will NOT be provided.
𝗕𝗼𝗻𝗳𝗶𝗿𝗲 from 11:00 – 5:00 pm at the Carnivore Corner on the back loop.
𝗔𝗻𝘁𝗹𝗲𝗿 𝗥𝗶𝗻𝗴 𝗧𝗼𝘀𝘀 𝗔𝗰𝘁𝗶𝘃𝗶𝘁𝘆 at Carnivore Corner
Regular bus tours  at 11am, 1pm and 3pm.
Regular admission applies.
Valid up-to-date members are free.
Memberships available to purchase in advance online or upon arrival. 
𝗖𝗼𝘃𝗶𝗱 𝗣𝗿𝗲𝗰𝗮𝘂𝘁𝗶𝗼𝗻𝘀:
Masks are required on bus tours. 
Scavenger Hunt – clues will be contactless. If you've joined in the past you had to touch the clues and turn them over. This year they will be visibly fixed to trees/benches with no requirement to touch /turn them over. Pencils will be handed out one time use. You can keep them or bring them back at the end of your visit where our staff will collect them in a separate bin to be sanitized and used for future events.
Hand sanitizer is available throughout the facility and at locations where touch points increase like the Antler Ring toss.
Of course, there will be candy! Designated staff will be giving candy out via tongs at both the bonfire location and front reception area. There's lots to go around so we'll ensure there are treats for everyone!
Yukon Wildlife Preserve
Box 20191
Whitehorse, Yukon
Y1A 7A2