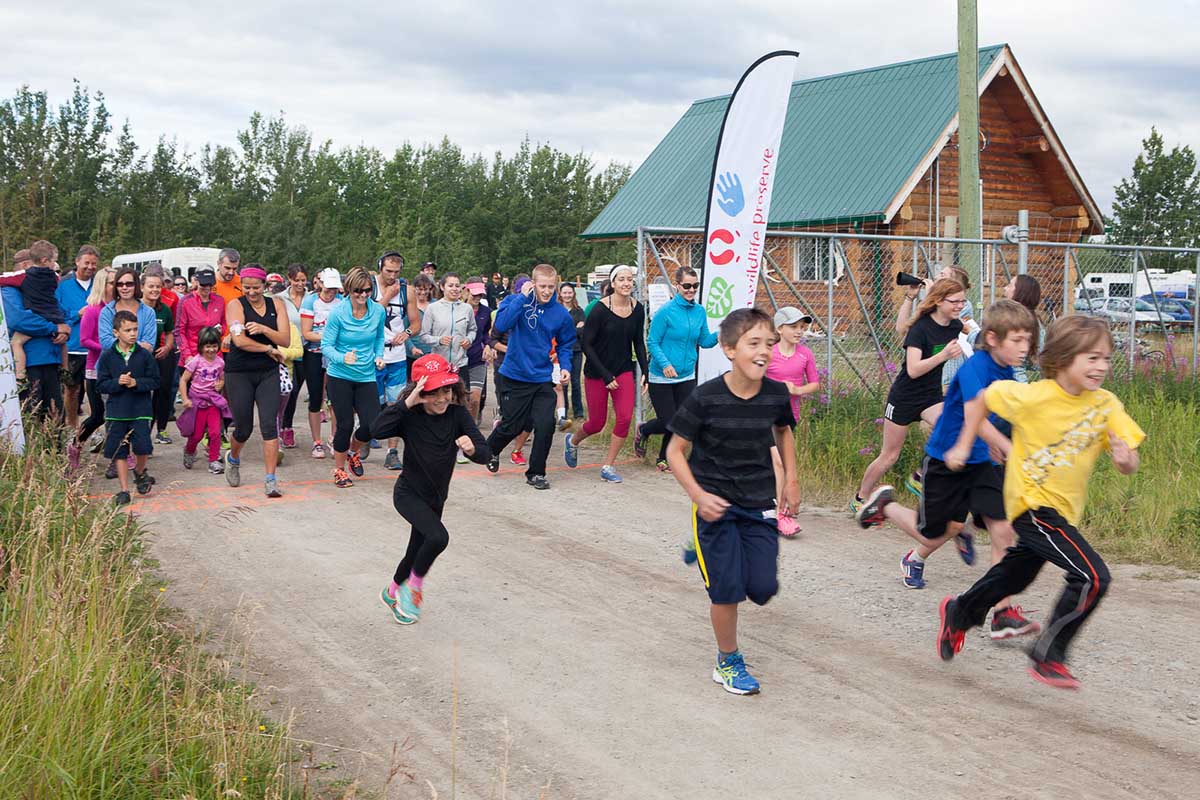 Upcoming Events
There are lots of extra-special opportunities to engage with Yukon's wildlife at the Preserve! Regular admission applies unless otherwise noted.
Saturday May 14th 1:00pm – Special Animal Wildlife Rehabilitation Release.
Event Details
Important Details:
Where: Caribou Viewing platform on the back loop of the Preserve.
Join us if you like as we set this animal back on its wings. Then, enjoy more time among the flora and fauna at the Preserve.
Regular admissions apply. Members are free. Release will happen at 1pm so ensure to arrive at the Preserve to allow self-propulsion to the location of release – allow about 1 hour from time of arrival to get to release location.
Thanks you for helping keep Yukon Wild at Heart
Early March 2022 public notified Conservation Officers (CO's)of a hawk owl in the Riverdale area that was not flying. The owl was brought to the Preserve's Wildlife Rehabilitation Centre. Local, Jim Petelski, and wildlife photographer stayed with the animal while CO's came to the scene.
The animal had no injuries but was extremely weak and starving – possibly a result of significant snow accumulation making finding and catching food more challenging. The owl was cared for over the entire winter, eating 1-2 small mice a day. Now that the snow is gone, and the owl has had lots of time to get strong it's ready for its release back to the wild.
Instead of releasing in the busy area of downtown where domestic animals, building, and vehicles could reduce its chances of survival as it reorients itself it will be released onsite at the Preserve.
Yukon Bird Club – Learn to Bird lead field trip at the Preserve.
Tuesday June 4th 10:45am
Saturday August 6th 10:45am.
Event Details
Important Details:
Explore by foot the lower loop and the incredible diversity of birds making their home at the Preserve.
Discounted General Admission Rates for public.
(Dress for the weather and being outside for 2 hours).
Sunday June 19th 2022 – Father's Day.
Celebrate the Dad in your life with free admission for dads!
Monday August 15th Annual Run Wild 5km Fun Run Fundraiser for Wildlife Rehabilitation.
TBA Exact Date April 7-10th weekend 2023 Easter EggStravaganza Scavenger Hunt
Yukon Wildlife Preserve
Box 20191
Whitehorse, Yukon
Y1A 7A2