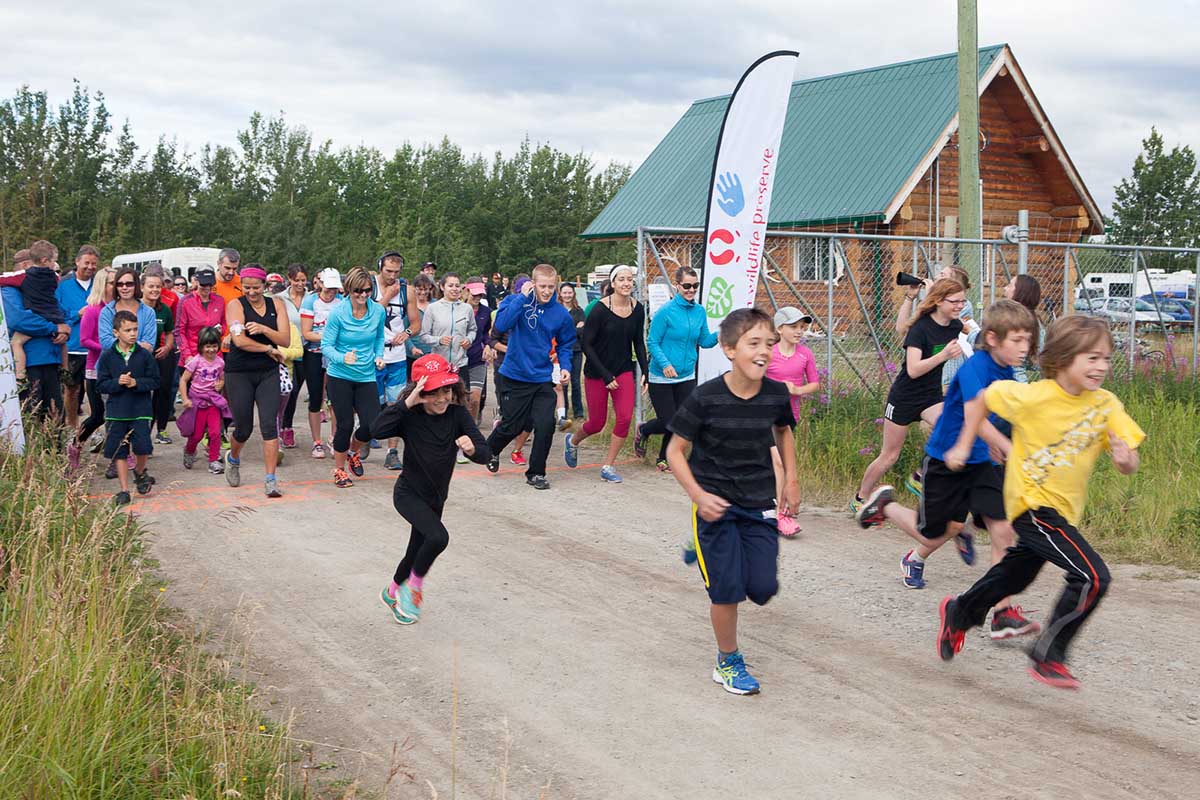 Upcoming Events
 There are lots of extra-special opportunities to engage with Yukon's wildlife at the Preserve! Regular admission applies unless otherwise noted.
Run Wild
A fantastic day – thank you to everyone for the support! 
68 Registrants raised $1,151 for Wildlife Rehabilitation!
Male Adult:
1. 20:29 Kyle Lavoie
20:29 Kater Coxform-Morton on a bike speed into the finish line milliseconds behind runner Kyle Lavoie!
2. 22:59 Yanik Freeman
3. 23:56 Bobby Ferris
4. 27:33 Andrew Smyth 
5.  33:13 Duane Hanscome
Female Adult :
1. 24.26 Cynthia Freeman
2. 24:45 Tara Grandy
3. 25:29 Tina Busett
4. 28:34 Meera Drennon Dyer
5. 31:09 Diane Billingsly
Youth:
1. 25:25 Laina Prentice  – Female
2. 25:25 Sophie Giangrande – Female
3. 25:50 Silas Coxford Morton – Male
4. 28:35 Gregory Freeman – Male
5. 29:22 Wynne Anderson-Lindsay – Female
Halloween
Sunday October 27 – Wild Trick or Treat
Yukon Wildlife Preserve
Box 20191
Whitehorse, Yukon
Y1A 7A2