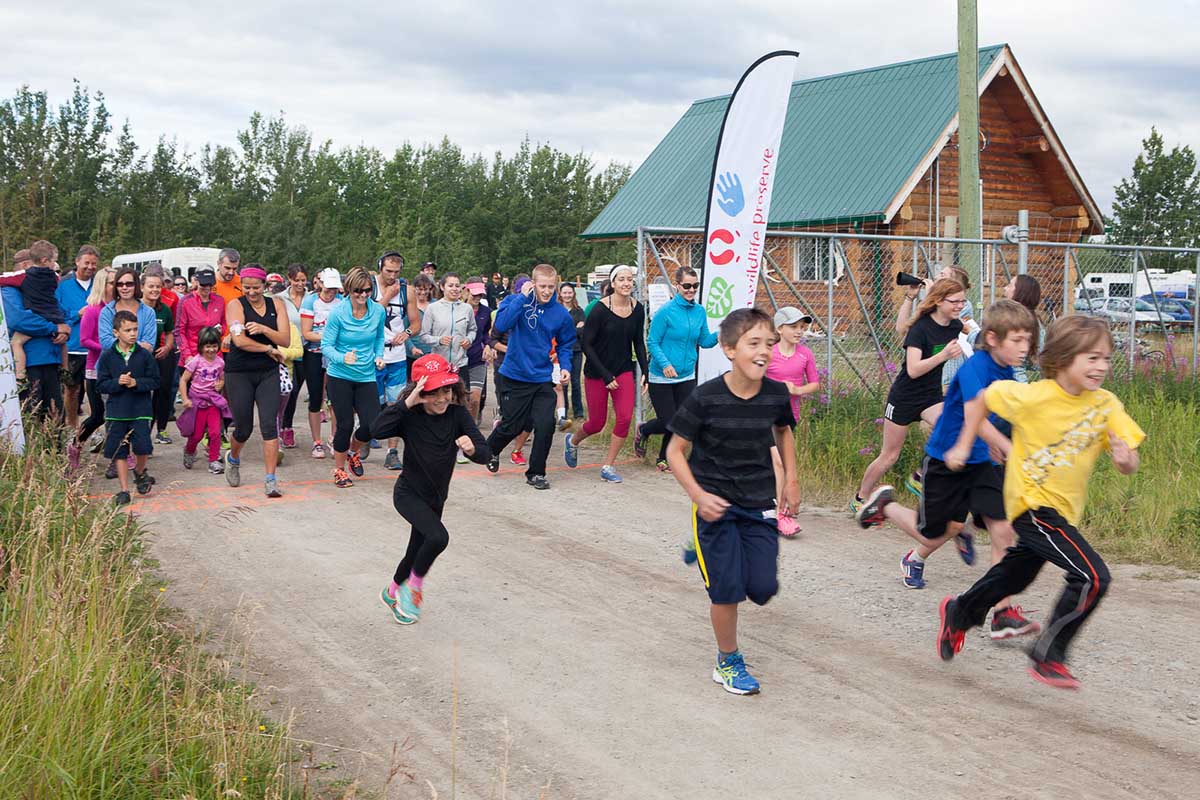 Upcoming Events
There are lots of extra-special opportunities to engage with Yukon's wildlife at the Preserve! Regular admission applies unless otherwise noted.
August 7th 2021 – Collab Event with Aurora Kickbikes
For the first time ever the Preserve is teaming up with Aurora KickBikes for some wild on-site rentals.
A new way to self-propel through the Preserve, past caribou, lynx, and bison.
𝗥𝗲𝗻𝘁𝗮𝗹 𝗗𝗲𝘁𝗮𝗶𝗹𝘀
* 2 hour rentals are available from 10:30-4:00pm (last rental booking at 4:00pm).
* Rental Booking in advance is recommended. No advance payment required.
* Please contact Justine Reams at Aurora Kickbikes to book in advance:
aurorakickbikes@gmail.com
𝗥𝗲𝗻𝘁𝗮𝗹 𝗖𝗼𝘀𝘁 – pay on-site direct to Aurora Kickbikes. Payment is accepted through credit/debit on site.
* YWP Member Pricing
$15 for adult kickbikes
$10 for kids kickbikes (ages 7-12 height/weight dependent).
* General Admission
$25 for adult kickbikes
$15 for kids kickbikes
𝗬𝗪𝗣 𝗔𝗱𝗺𝗶𝘀𝘀𝗶𝗼𝗻𝘀
Non-members get a 30% discount on General Admission rates for YWP/
$16 Adults
$9 Youth
YWP memberships can be purchased online in advance or upon arrival to get rental discount pricing.
$39 single
$89 family
𝗧𝗵𝗶𝗻𝗴𝘀 𝘁𝗼 𝗞𝗻𝗼𝘄:
Who can kickbike?
• Kickbikes are for ages 7+
• Kickbikes are rated to carry a rider up to 275 pounds in weight.
• To ride a kickbike you must be able to balance standing on one leg.
What to bring?
• Running shoes/athletic shoes
• Comfortable clothing suited for the weather and activity
• Water bottle
• Bring your helmet or use ours (helmets are required)
• Backpack: bring some snacks or a picnic lunch to enjoy throughout your journey
•Children under the age of 18 require a parent/guardian signature for the kickbike rental.
•No dogs permitted on this adventure!
Other Future Events
Run Wild – Monday August 16th
Fall Colours Event – Date TBC
Wild Trick or Treat – Date TBC (either Sat or Sun 30/31)
Yukon Wildlife Preserve
Box 20191
Whitehorse, Yukon
Y1A 7A2