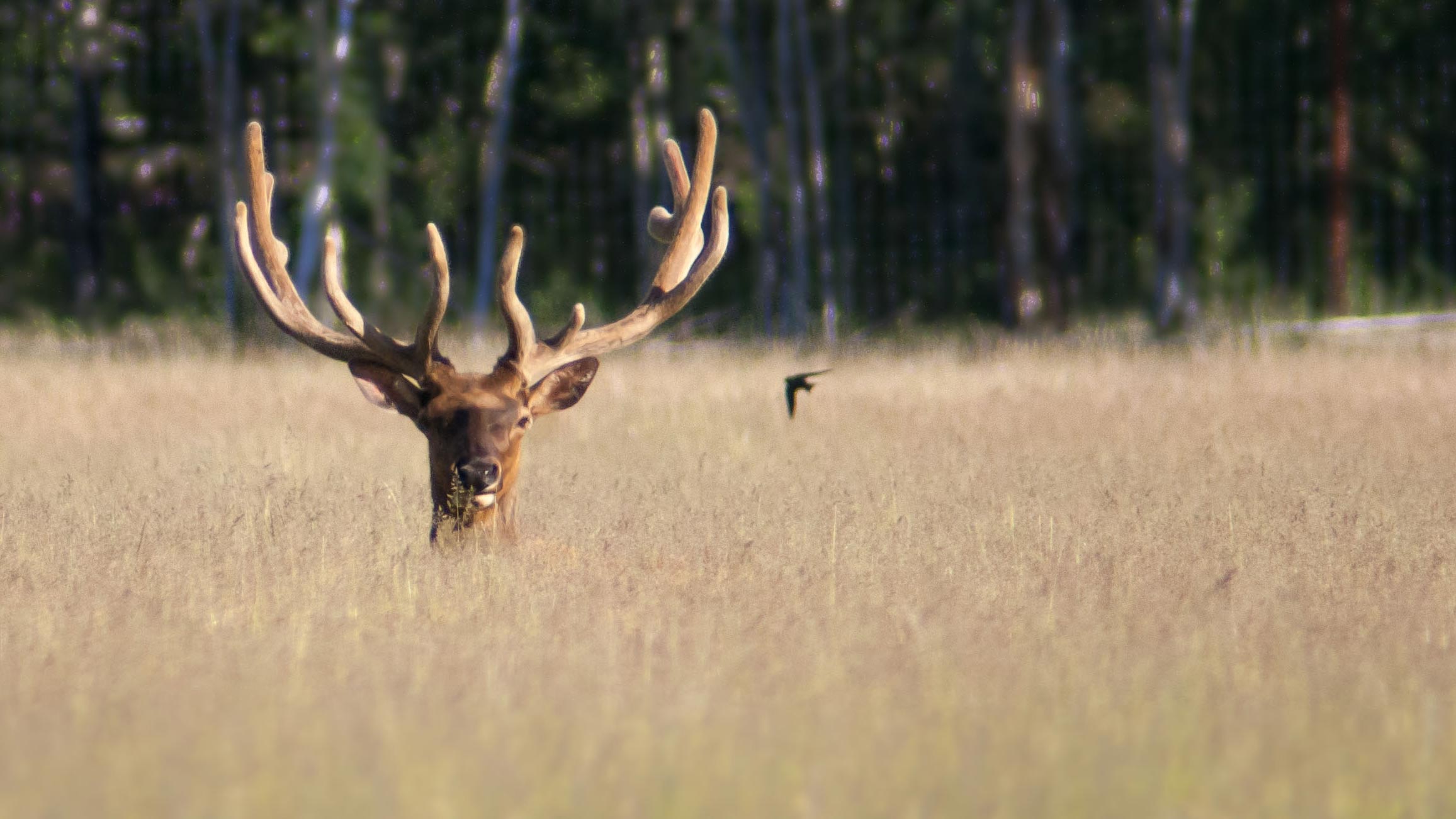 Royal and Magnificent Elk
Have you seen our bull elk lately – striding regally across his habitat like a king checking his realm?
The magnificence of the elk and his European cousin, the red deer stag, has inspired many legends and made its way into European heraldry (the art of Coats of Arms and family crests). Along with poetry and music, the stag is associated with harmony, purity and fleetness. Antlers represent strength and fortitude.
The stag may symbolize faith and repentance, but most commonly, it was seen as a symbol of the virtuous and noble person.
Europeans brought their heraldry with them to North America. Canadian heraldry incorporates distinctly Canadian symbols like native flora and fauna as well as First Nation references. Coats of arms are used throughout Canada by citizens, businesses and all levels of government. Any Canadian citizen can petition for a Coat of Arms.
Our North American elk is on many Canadian coats of arms including the Provincial arms of British Columbia and the municipal arms of Brandon, Manitoba.  Makes you wonder what a Wildlife Preserve Coat of Arms might look like!
Photo credit Kevin Pepper
Pete Neilson
Wildlife Interpreter
'Sir' Pete grew up in suburban Southern Ontario north of Toronto. In the late 80's, he followed the lure of London and Service to the Yukon. 'Sir' Pete has lived off grid in the Yukon all along from a wall tent and later a tepee in his earlier years and now a small cabin near Twin lakes. He guided wilderness canoe trips many years in the 90's and early 2000's and got his first sled dog in '91; currently he has 15 dogs for recreational mushing. 'Sir' Pete enjoys being at home or out with his dogs as much as he can.